Telecommuting Nurse Jobs: Guide to Finding Them
|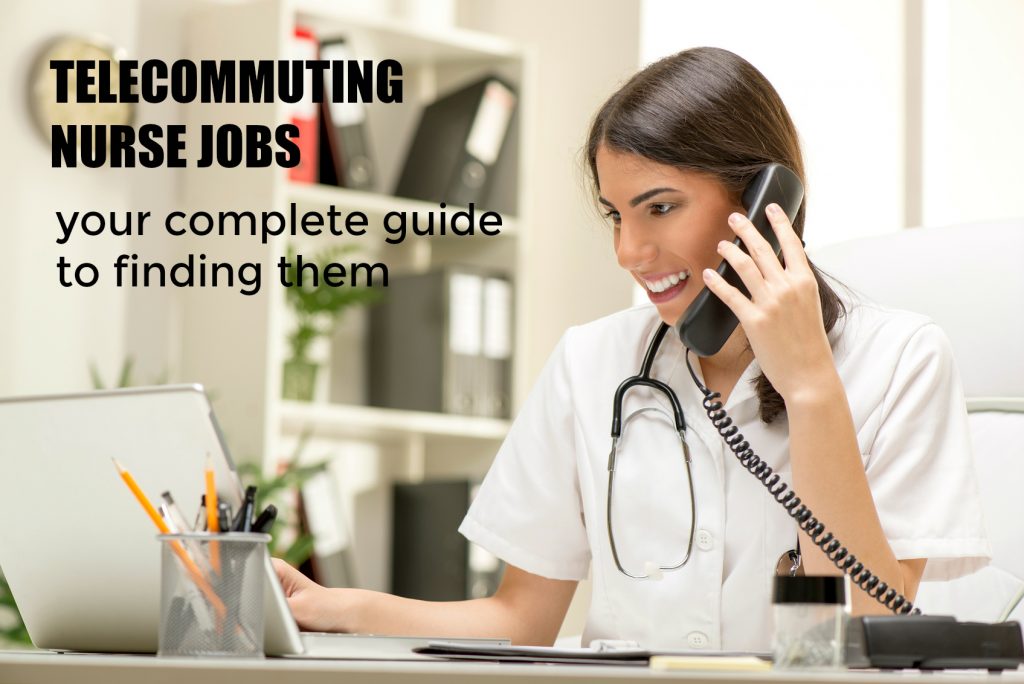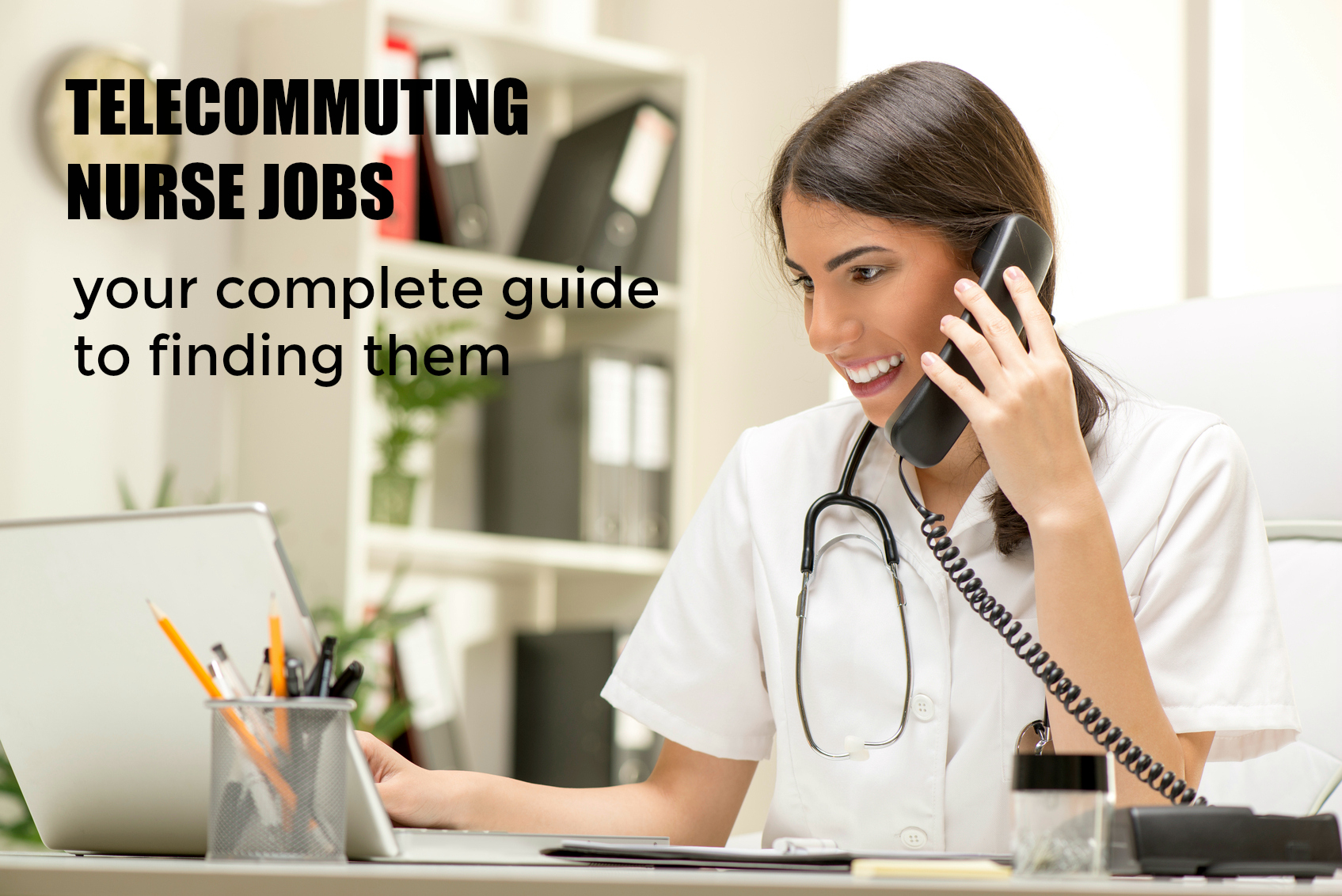 According to Google Trends, one of the number one remote job searches is for Telecommuting Nurse Jobs. Work from home healthcare positions have increased substantially over the past several years, and most of the available remote positions are for RN's to work from home as patient case managers, telephonic nurses taking triage phone calls, nurses for insurance claims research and other case management subspecialty options.
According to the Bureau of Labor Statistics, Nursing jobs are projected to increase by 16% over the next 8 years.
Companies like UnitedHealth Group, Aetna and Humana have made telecommuting nurse jobs a common opportunity. According to the FlexJobs 100 Top Companies list, they are among some of the best companies that offer the ability to telecommute.
Nursing is a great field to be in overall right now, the Bureau of Labor Statistics shows that the number of nursing positions is expected to increase 16% by 2024, a major leap compared to most industries. Coupled with the recent announcement of telecommuting increasing by 103% in general since 2005, most likely a good number of those new nursing jobs will provide some form of flexibility and telecommuting options.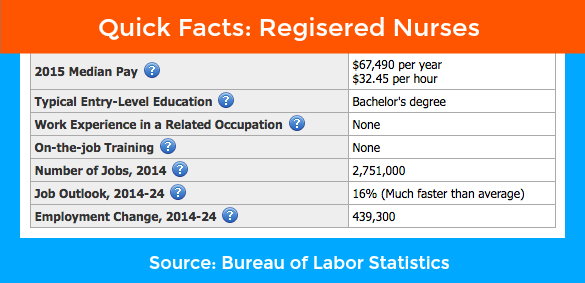 If you are a registered nurse looking to telecommute, there are specific positions you should consider that lend themselves to a remote work environment. The most common positions that are offered as telecommuting nurse jobs include-
Work at Home Telephonic Case Management RN

Though there are many different areas of case management, some of the most commonly seen telecommute nurse case management positions are for worker's compensation related management. Positions require a state nursing license and generally 1-3 years of actual case management experience.
In addition to worker's compensation management, some insurance companies also employ nurses to work from home managing the medical aspects of insurance claim reviews.
Telecommuting Telephonic Triage Nurse

Working from home as a triage nurse is becoming a position that is increasing rapidly with the rise of instant access online to physician advice and also to assist health insurance companies with clients, offering them 24/7 hotlines to call for seeking the appropriate medical care.
Requirements include licensure and the ability to assess general medical needs and situation over the phone while referring patients to the proper channel for additional medical care.
Telecommuting with Field Travel Patient Nurse

These positions are a mix of working from your home as well as patient homes, and involve traveling each day to patients and taking vitals, assessing their needs in person, then following up with the necessary administrative duties at your home office. These partial telecommute RN positions seem to serve the elderly or those with long-term illnesses that require regular care and evaluations.
Licensure is required as is a number of years of working with patients in the subspecialty of patients you would be working with.
If any of these telecommute positions appeal to you as a registered nurse, there is ample opportunity for you to secure a telecommuting nurse job in your field.
8 Companies that Hire For Telecommuting Nursing Jobs

Headquartered in Hopkins, MN, UnitedHealth Group brings in over 157 billion dollars per year and hires for many different telecommuting positions within their company. Telecommuting nursing positions with UHG include-
Clinical Practice Consultant
Field Based Home Infusion Nurse
Field Based Patient Advocate
General Telephonic Case Manager
Transplant Case Management
---
This American managed healthcare company brings in around 47 billion dollars per year and employs Telecommuting Nurse Case Managers to work telephonically managing Worker's Compensation case reviews. They also hire Field Based RN's to assess and manage Medicaid patient cases throughout the United States.
---
Humana is another major healthcare company using telecommuting nurses to provide services to patients. The company has over 52,000 employees and 13 million customers with an annual revenue of 41 billion dollars. Telecommute Nurse Jobs include-
Telecommute Front-End Review Nurse
Bilingual Nurse Case Manager
Clinical Auditor/Coder
Field Based Nurse Case Manager
Frontline OB Case Management
---
This company is focused on dialysis patients and provides quite a few opportunities for Registered Nurses to telecommute offering telephonic patient case management. They also have combination positions available that require RN's to travel to patient homes and dialysis centers, as well as work from a home office making phone calls to patients and completing administrative functions.
---
Anthem is a for-profit healthcare company in the Blue Cross Blue Shield Association. Founded in 2004, Anthem has multiple opportunities available consistently for nurses looking for telecommute positions. Telecommuting Nurse Jobs available at Anthem include-
Telecommute Nurse Disease Manager
RN Case Manager I/II
Telecommuting Nurse Medical Manager
Nurse Care Manager for Evening Shifts
---
Healthnet offers HMO and PPO plans to almost 6 million people and has contracts with the government to provide healthcare to people in all 50 states. The company works with Medicaid and Medicare to provide services as well. Available positions for nurses that offer telecommuting include-
Chronic Condition Managers
RN Case Management and Care Coordinator
Behavioral Health Care Manager
Clinical Quality Specialist
---
Cigna is a worldwide healthcare company with headquarters in Bloomfield, CT. The company offers Medicaid and Medicare products and services and life and accidental death insurance coverages. They have regular open positions for RN's who are interested in telecommuting in the following areas-
Inpatient Nurse Manager Specialist
Licensed Vocational Nurse
RN Case Manager
---
This national provider of risk management services provides solutions to businesses in the areas of worker's compensation, auto insurance and health and disability. Management of claims in these areas require staff to review and verify claims, leading to positions open for experienced nurses to telecommute in the following capacities-
Field RN Case Manager
Telephonic Nurse Case Manager
Claims Specialist
Bilingual Medical Case Manager
---
In addition to checking out the companies in the list above, you can also find more telecommuting nurse jobs by searching on the following sites-

View and Apply to Latest Telecommute Nursing Jobs on Indeed
---

View and Apply to Latest Telecommute Nursing Jobs on LinkedIn
(must be logged in to view results)
---

View and Apply to Latest Telecommute Nursing Jobs on FlexJobs
---

View and Apply to Latest Telecommute Nursing Jobs on Virtual Vocations
---
Applying For Telecommuting Nurse Jobs

Once you've found a telecommuting nurse job you are qualified, it's time to apply to the company or recruiter. Applying for a position that offers telecommuting can be a bit daunting, especially if it is 100% virtual and you won't have any face-to-face interviews in which to present yourself in-person. Here are some application basics you should know as an RN looking for a telecommuting position-
Navigating ATS Systems-

Some of the companies we mentioned above that hire for telecommute nurse jobs have so many applications they are receiving every day they end up using Applicant Tracking Systems, also known as ATS' to help with the initial round of scanning. These systems are an automated way to scan your resumé for key qualifications and skills that match the job position.
If you're resumé doesn't make it past this computer software, it will never be seen by a human in most cases. Follow these steps to get your resumé past this first round of review-
Keep the format and font simple used in your resumé. Making your resumé mostly text with not a lot of pretty formatting can make it easier for the ATS system to get through all the sections easily.
Use keywords and skills found in the actual job description. ATS systems generally look for applicant resumés that match what the company is looking for in the job description. It's imperative that you include your skills and qualifications with the same verbiage in your resumé that is used in the job position.
Use spellcheck. When applications have numerous spelling errors it can make it difficult for ATS software to pull out the correct keywords, let alone once your resumé reaches a live human, spelling errors won't make you standout as a detail oriented candidate.
Jobscan offers 20 free ATS friendly resumé templates if you need additional help getting started.
Applying Through A Referral-

Having a friend on the 'inside' of a company who can put in a good word for you during the interview and hiring process can boost your chances of being hired by 7% according to Glassdoor.
Even with a direct networking connection, your resumé must demonstrate your qualifications and skills relevant to the position. If you are emailing or handing your resumé to an individual, you can make the format a bit more inviting to read, however you should still focus on highlighting the matching skills you have that qualify you for the position. Use these tips to impress a hiring manager (or real human) you know is going to view your resumé.
List your qualifications and skills at the top. There are different stats surrounding the number of seconds recruiters or hiring managers spend perusing each resumé, but it seems to be at most 15 seconds and at the very least 6 seconds.
Either way, you've got to make those seconds count. Be sure to include the qualifications and skills you have that match the job description at the top of your resumé. A bulleted list makes it easy to scan and if you match the initial qualifications, chances are the reviewer will spend a few more seconds browsing further.
Use spellcheck. This step cannot be overlooked or stressed enough. Many experienced job seekers have been thrown out as candidates due to what is perceived as 'lack of attention to detail'.
If a hiring manager notices you couldn't even take the time to spellcheck your resumé, what details on the job might you not have time for?
Include your credentials in the header under your name. For telecommuting nurse jobs, you usually have to be licensed in a certain state the company will designate.
Listing your licensure and credentials in the header is another great way to show a recruiter or hiring manager that you are meet their requirements and are a good candidate for the job.
---

Level 5 Telecommuting-Friendly Career Industry Ranking
Telecommuting Nurse Jobs is one of the most searched for remote jobs in the healthcare industry as of 2016. With the rise in job seeker interest for these positions, the number of companies that are offering telecommute nurse positions and the level of telecommuting that can be provided, from partial to 100% telecommute, TelecommuteJobs.com has ranked this category of telecommuting nurse jobs as a Level 5, or most highly sought after telecommute position.