Telecommuting Legal Jobs: Guide To Find Them
|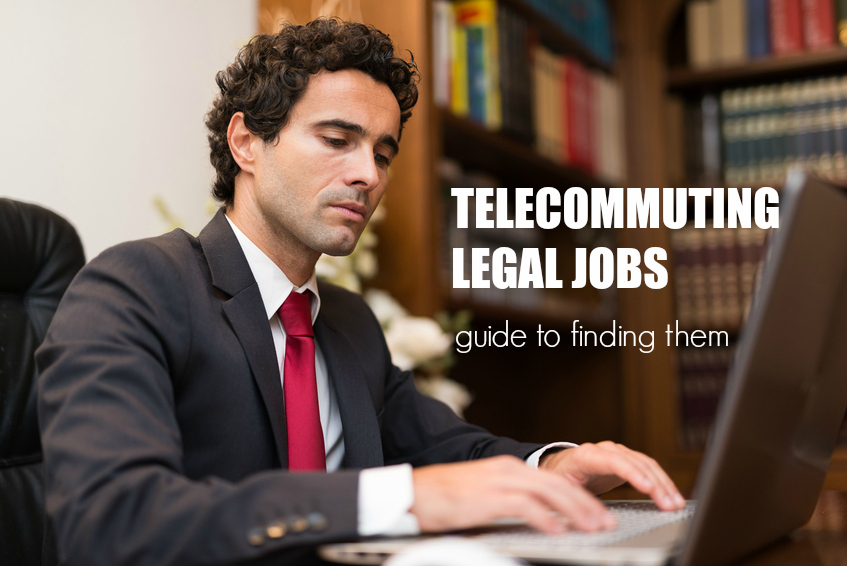 With the telecommuting industry as one of the steadiest and most stable around the world, companies who belong in this industry are able to offer jobs to anyone who want to get into the field. Especially in the legal field, there are a lot of telecommuting legal jobs that one may be interested in applying to.
Nowadays, technology has made it easier for law graduates to find good telecommuting legal jobs with the aid of the internet. Many people who have gone into the legal field have been getting into these types of jobs as they are both stable and lucrative at the same time. If you are interested in landing a job in this type of field, you must first know what available jobs can be found in the telecommuting legal industry and what they require.
About Telecommuting Legal Jobs

In the age of technology, telecommuting jobs are very much in demand all over the world.
In a study by the ACS, 50% of the employees in the US would have a job that may involve a telecommuting option.
In that same study, it was also found that around 90% of employees say that they'd like to have at least a part-time telecommuting work option. This goes to show that since technology can already successfully connect people anywhere, it is now not very necessary to keep employees in the office all day.
According to Law Crossing, anecdotal evidence tells us that the telecommuting job trend is also widely accepted in the legal field as most legal practitioners may also choose to work from home if they want. This would make work more convenient for employees and cheaper for employers.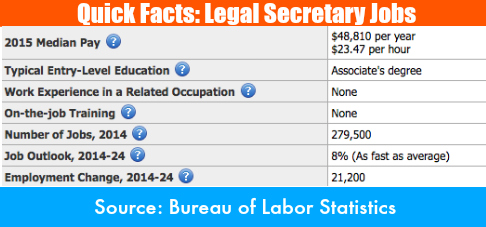 Telecommuting Legal Practitioner Requirements

In order to get telecommuting legal jobs, the requirements would usually depend on the job caliber you are looking at. However, the most minimal requirement that you would need to take up this type of job would be a bachelor's degree in legal studies or special training for the specific job. The higher caliber jobs would require a master's degree in legal studies or even law school. Becoming an actual attorney would require passing the board exam.
For getting a job in the telecommuting legal field, not only the educational requirements are necessary but certain skills as well. The least that one should have would be good communication skills, good writing skills, research skills, and also good computer skills since these jobs would focus more on a virtual setting as compared to a face to face setting.
Open Telecommuting Legal Jobs
Those who get into this field of work may work in various fields. The legal field is very broad and there are many jobs that one can land on for this. With the internet, legal practitioners may have a more flexible work life wherein they may work from any location and anytime. Also, the demand for professionals in these kinds of jobs is very high which means that employers are willing to give a good compensation to their employees. For those who are interested, here are some of the legal professions that law professionals may want to consider applying for.
Telecommuting Attorney
An attorney is an actual legal practitioner who gives legal advice to clients regarding situations that would require help with the law. Attorneys have been doing telecommuting legal tasks for quite a few years already due to virtual law offices and websites that would offer legal services. Since these types of setups have become more common, attorneys who practice telecommuting legal work has been rising and is still rising. Requirements would include a degree in law and a certification of passing the bar exam.
Telecommuting Legal Writer
In the legal field, quality written material is very much needed for professionals and clients alike. For this, legal writers are very much in demand in the legal profession. Legal writers need not practice law but they have to be very knowledgeable about the law profession. They must also be proficient in writing and must also possess good computer skills. Some of the material that they will be working on would be documents, lawyer profiles and background bios, news, blogs, articles, website content, publications, and also marketing material.
Telecommuting Paralegal
Paralegals are assistants to the lawyers. They are the ones who are in charge of the admin work in law firms, government offices, and also the legal department of companies. They would often assist legal counsels and lawyers with their admin duties like research, organizing of files, and creating documents. Requirements to get this job would need a bachelor's degree or a master's education in paralegal studies. Technology has made getting paralegal jobs even easier to get. Virtual paralegals are the same as virtual assistants in a sense that they assist law practitioners specifically.
Telecommuting Contract Analyst
Contract analysts are professionals who concentrate more on civil law with focus on contracts. These people can work in law offices, companies, and also government organizations. They would usually give consultations to businesses with regard to legal policies and contract creations. They would also help clients with legal cases and give legal advice on how to handle these cases. When it comes to corporate law, contract analysts may help. Analysts are required to have a background in legal studies specifically civil and corporate law and have good communication skills.
Telecommuting Legal Secretary
A legal secretary is the same as the corporate secretary in a sense that the legal secretary will be the one who runs the legwork of a legal office or of the legal department of a private company. They are the ones who handle the files, schedule the appointments of the lawyers, handle documents, make the minutes of the meeting, and overall help the legal practitioners with their tasks. Legal secretaries do not have strict educational requirements but must have skills in admin tasks and must also have some background in some legal practice.
Telecommuting Collection Associates
Collection associates are also known as debt collectors and they would usually collect debts on behalf of companies or private organizations. They work in collection agencies and will address issues that would involve money and credit. Requirements for a collection associate would include a background in credit law, litigation law, and law on insolvency cases. Collection associates must also have good communication skills as they will be communicating with different people every day. They must also possess good computer skills as they will be using various software to record and monitor their clients.
Tips on Getting a Telecommuting Legal Job

Do Well In School
In the legal field, doing well in school will help you land a good job in a law firm, a private company, or any other organization that offers jobs in the legal field. Getting high grades and joining organizations will look good on your resume and help you higher your chances of finding employment after college. Maintaining a high CGPA will look impressive for your employment and attaining a leadership role in your chosen organization will get you a good first impression on your potential employer.
Identify Which Job Works For You
Not all jobs are suited for everyone. It is very important for you to find which job suits you otherwise you won't be able to perform well in it. It is crucial to do some in-depth research on the different telecommuting legal jobs so that you'll know which one fits your personality as well as your existing requirements.
Network With Many Different People
When looking for a job, it pays to already have a network that can help you find employment. Joining organizations in college or participating in seminars may help in meeting new people that may aid you in boosting your career.
Improve Your Computer Skills
As telecommuting legal jobs would require computer skills, it is very important to brush up on your computer skills before you work. The least that you would need would be proficiency in Microsoft Office as this is what you will be using most of the time. You will be using Microsoft Word, Excel, Powerpoint, and maybe even Access very often during your work. You may also research and learn about other types of software that legal practitioners would use in their practice.
Companies That Hire for Telecommuting Legal Jobs


Axiom, the online law firm wherein legal practitioners may work via laptop or computer anywhere they want. Practitioners would usually communicate to clients via calls, emails, and chat messaging.
SSA or the Social Security Admission now offers telecommuting work options for their employees. Telecommuting legal jobs here would include paralegals as well as legal assistants who would aid the legal department with tasks to be performed.
HomeFront Legal Services offers job openings to almost all types of legal work in the field. They also highly promote the telecommuting work option which would give their workers a more convenient way to get work done.
This company offers jobs for attorneys and also legal assistants. Their client base is focused more on Japan which means that their work would involve a lot of translation of documents.
All types of legal jobs, whether low caliber or high caliber, are offered here. Also, telecommuting legal jobs are heavily offered for those who would like to work from home but still practice law.
IpWatchDog focuses more on intellectual property law and patents. They are primarily looking for telecommuting legal writers for the creation of articles on their site.
Those who are interested in entering the legal field would immediately think that the only thing that comes after having an education would be becoming an attorney which involves going through law school and passing the bar exam.
When trying to find telecommuting legal jobs, one does not necessarily need to be an attorney to be able to find one. Technology and the demand for outsourcing have allowed people to explore thousands of various job opportunities from all over the world, even for those who are in the legal practice.

Level 3 Telecommuting-Friendly Career Industry Ranking
Telecommuting Legal Jobs are moderately sought after and available due to the confidentiality issues and onsite requirements to meet with clients. TelecommuteJobs.com has ranked this category of telecommuting jobs at Level 3 due to the constraints and lower number of open positions in the legal career field.